Marine Gold on Taking Responsibility for the Future of Our Industry & Oceans
Forward-thinking people across the seafood supply chain are taking responsibility for the future of the industry and our oceans, says Alisa Phurkwatangul, Director of Consistent Quality and Service at international seafood supplier Marine Gold.
Our company has been a member of the Seafood Task Force since its inception and they have been a vital driver in helping us to achieve international acceptance standards on responsible recruitment and sustainability issues.
As one of Thailand's leading manufacturers and suppliers of shrimp and other seafood products, we have long since recognized the importance of doing the right thing and we work hand in hand with our retail customers to keep developing and keep improving.
What is so valuable to us as part of the Task Force is that they have the whole supply chain working together – from the retailers to the farms, the vessels to the feed mills. This kind of collaboration is very hard to find in any industry.
That means we can share the challenges and work together on solutions, with invaluable guidance and leadership from industry experts and advisers. It has helped transform the way we do business.
Image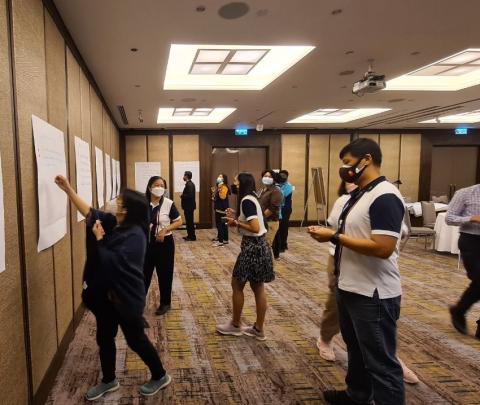 That momentum for positive change continues, of course, and is expanding to drive transformative change in the tuna supply industry, where there are different challenges, but the same drivers of brand reputation as well as social conscience.
What I've found is that mindset is the most fundamental factor in achieving real change. Once you have the right intention and accept this is the right and only way to go to secure the future of the industry, the rest naturally follows.
In the same way that employees are looking to achieve a good work-life balance and put social and environmental commitment much higher up their list of priorities in terms of their choice of employer and career progression, the "people first" philosophy is now fundamental across supply chains as manufacturers, processors and retailers work to meet their Environmental, Social and Governance (ESG) responsibilities.
Image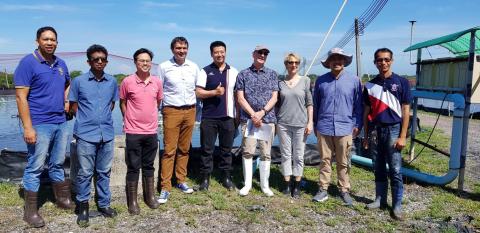 Consumers too are changing their buying habits. When I shop now, I am much more conscious about choosing socially and environmentally responsible products and for companies, that is an increasingly important factor in brand reputation.
We are extremely proud of the Marine Gold brand and our work with the Seafood Task Force and our team shares that pride and commitment. They are able to give assurances to our customers about social and environmental responsibility as well as product quality and service and that is fundamental to our company values and mission.
Image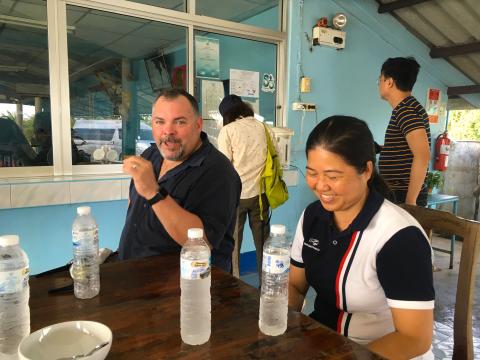 Happy people are at the heart of our organization. They are our greatest ambassadors and it is that people-centred approach which is pivotal to the work of the Seafood Task Force.
As they continue to drive positive improvements across the seafood supply industry and look to replicate their success in other countries, we will continue to give them our commitment  and support and wish them every success.
Alisa Phurkwatangul is Director of Consistent Quality and Service at Marine Gold. Based in Thailand, the company has been a member of the Seafood Task Force since its formation. Family-owned, the business exports shrimp and other seafood products worldwide, including the US, Canada, Japan, Korea, Taiwan and China.
The views in this article are those of the author and do not necessarily represent the views of the STF.