How STF's Step-by-Step and Practical Approach is Supporting Thailand's Shrimp Farmers On the Ground
Step by step support is helping Thailand's shrimp farmers understand and meet their social and environmental responsibilities, say Prasert Leewattanakan and Rungnapha Leewattanakan of G.A.I. Shrimp – they now need consumers to drive the market to the countries and supply chains who are making positive and sustainable change.
G.A.I. operates two small shrimp farms in Surat Thani Thailand, spread across 10 rai each farm and employing two full-time staff in its aquaculture centres, providing 40 tons of shrimp every year to major suppliers. Owners Prasert Leewattanakan and Rungnapha Leewattanakan have managed the business for more than ten years. Firm advocates of the support and training provided by the Seafood Task Force, they say it is about so much more than documentation.
Image
"What you have to understand is that there was no awareness of labour laws and environmental regulations previously," said Prasert. "We never knew about the requirements and how to manage our farms to meet them. The prospect of audits, training and documentation seemed very daunting at first – but we have been supported in everything, step by step, through the Seafood Task Force and we really see the value in what they do."
Image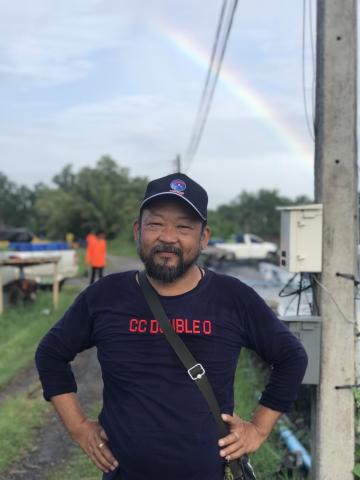 "We are so proud to participate in STF Code of Conduct Training and Workshop" said Aom. "It's not only important for us and our employees, it's testimony to our work and commitment to continued improvements and the value of sustainable shrimp farming. It's about so much more than documentation - the Task Force has helped us to implement manageable systems so that we can continue to maintain the highest quality standards."
Prasert added: "We really recommend the audit and management training provided by the STF to other farms and factories. The Task Force is also able to keep us updated on any new laws which might impact us in the future, so that we can keep ahead of the compliance regulations. That is essential for the brokers and suppliers we work with.
Image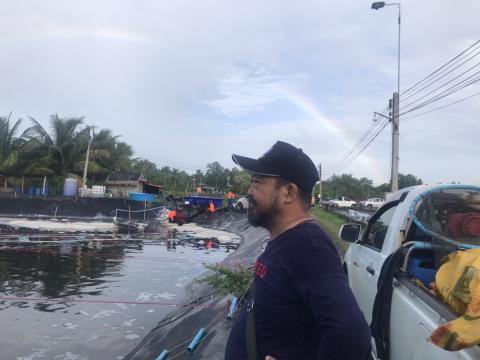 "What we and the shrimp farming community needs now is to see the vital support of consumers. We want to help the Task Force tell the world about the work taking place across Thailand and our commitment to social and environmental progression, so that consumers can support the countries and suppliers who are doing the right thing ... we continue to be proud supporters of the Task Force and work with them to support our industry and our country."
The views in this article are those of the author and do not necessarily represent the views of the STF.